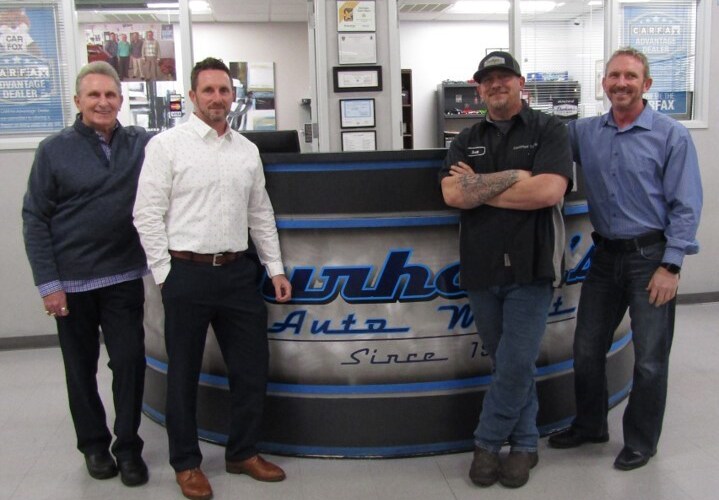 We are family owned and operated!
When you buy your pre-owned vehicle from us you're not dealing with a here-today-gone-tomorrow dealership or salesperson. You're dealing with a family that has sold over 20,000 cars in our 46 years of sales. We don't believe in high pressure sales tactics. We also don't believe in making obnoxious commercials like some dealers, promising to sell every car at or below cost but still managing to grow and somehow pay our bills. We believe in offering quality vehicles, treating people with respect, and taking care of our customers. We have built our business on repeat customers and referrals, and we look forward to opportunity to work with you.
Additionally…
Every vehicle is fully serviced and inspected, with 47 years of buying experience we filter out problematic makes and models, and stay clear of cars with frame or flood damage

.

Most vehicles come with a free 6 month/7,500 mile WARRANTY
We take pride in waxing, polishing and professionally detailing every car we put on the lot.
We take trade-ins (boats, motorcycles, tractors, and we even took a horse once)
We offer all types of financing options, working with over 30 lending institutions (from the largest auto lender in the U.S. to local credit unions) to get you the best rate available.
We are a GWC Elite Dealer, offering extended warranties up to 100,000 additional miles, and we can gladly handle any repairs in our Service facility.
We respect your time and have the resources in place to make your car buying experience as quick and enjoyable as possible!
Our History…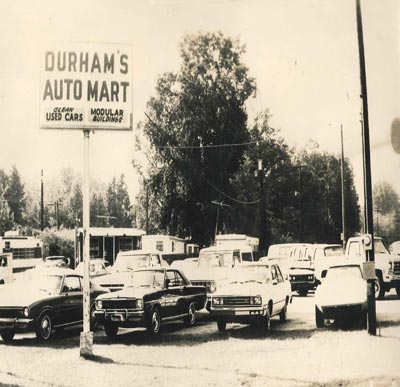 Adrian Durham started selling cars at his Esso Station Convenience store 46 years ago in Efland. In the early 1970's he relocated to Durham, and expanded again in 2011 to its newest location at 3601 Hillsborough Road. There are three generations of Durhams working together now: sons Nicky, Scott and Toby, nephew Tim, and grandson Dillon. His brother in law TJ and TJ's wife Trish are also a big part of our business. Our family is working together to grow and serve you better.